The Rothko Room
July 10 -
September 25, 2022
Group visits
A spiritual space, The Rothko Room is a place for solitude and reflection. A minutely-focused experience, the current iteration of The Rothko Room, featuring his work Untitled, 1969, captures the great color-field painter at his most intimate and playful. His legacy to all who encounter his work in The Rothko Room is the transformative power of art
Exhibition Images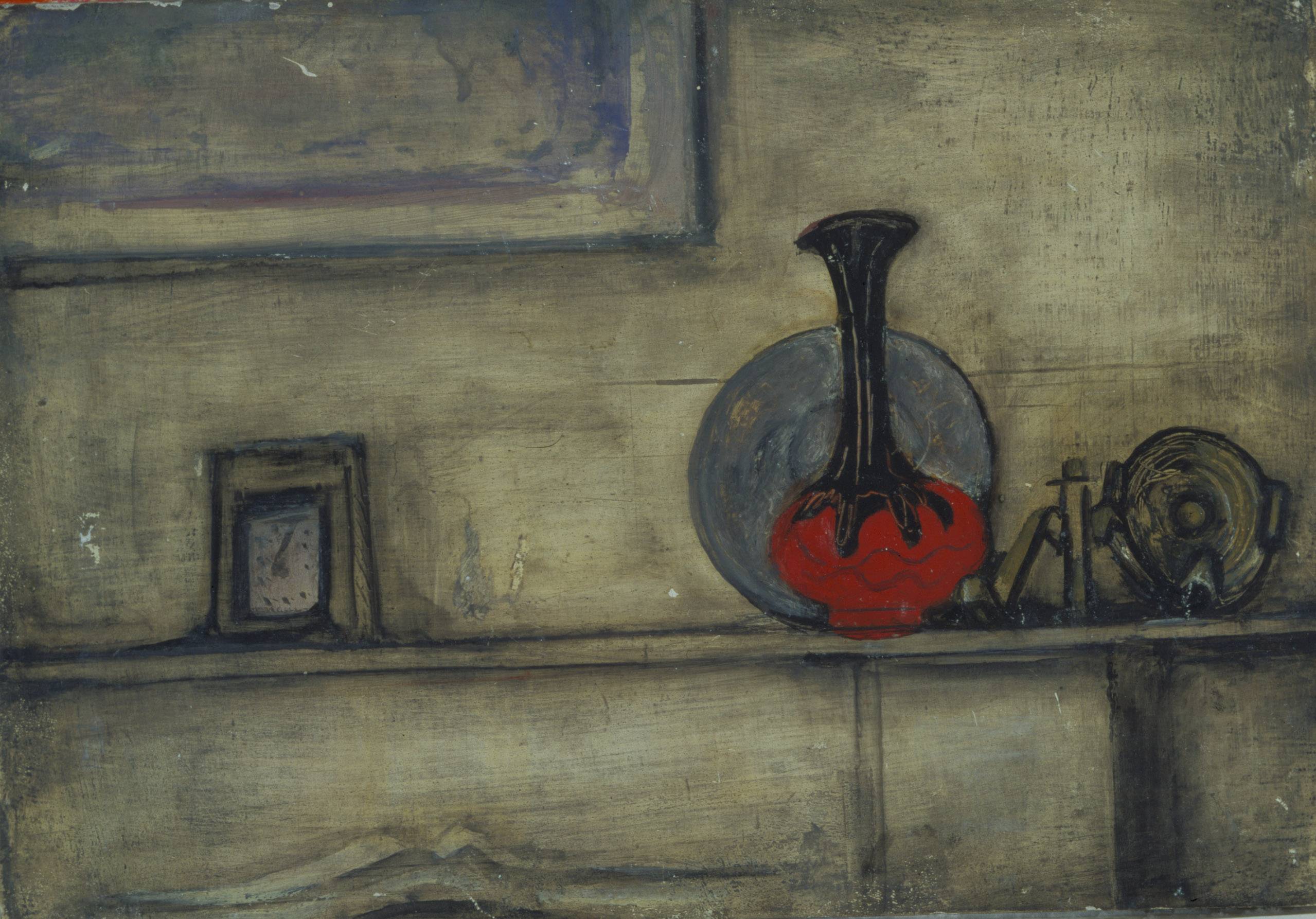 Mark Rothko, Untitled (Still-life with Clock and Vase), 1938/1939, Oil on gesso board, 12 ¼ x 15 ⅜ x 1 ⅜ in. (framed), Copyright ©1998 Kate Rothko Prizel and Christopher Rothko
The Rothko Room, 2021 as part of the Museum's Still / Live exhibition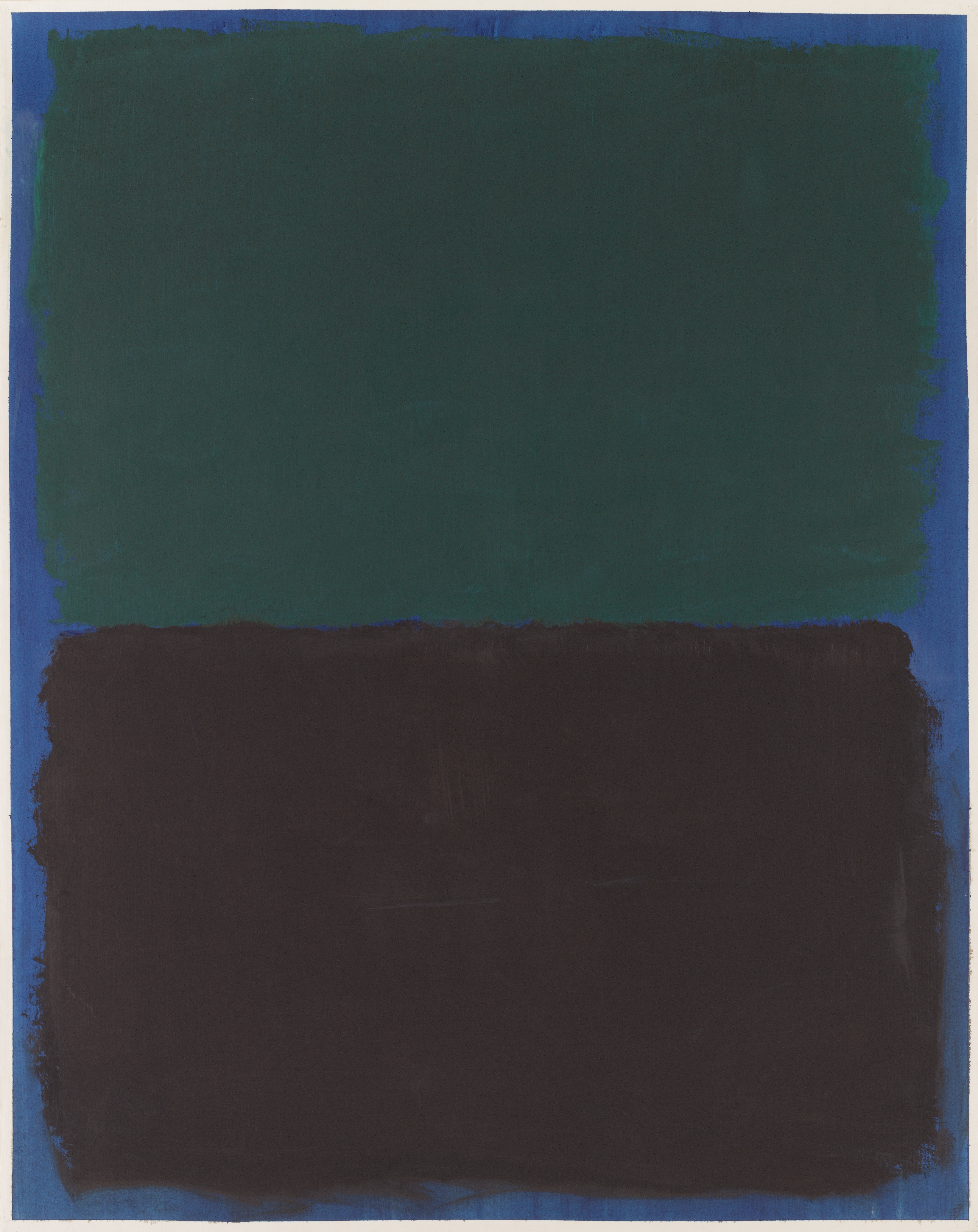 Mark Rothko, Untitled, 1969, Acrylic on paper, 53⅝ x 42⅜ in, Rothko Estate #2032.69, Collection of Christopher Rothko, Copyright ©2021 by Kate Rothko Prizel and Christopher Rothko
The Rothko Room, 2021 In conjunction with the exhibition Still / Live, on view March 16 – June 22, 2021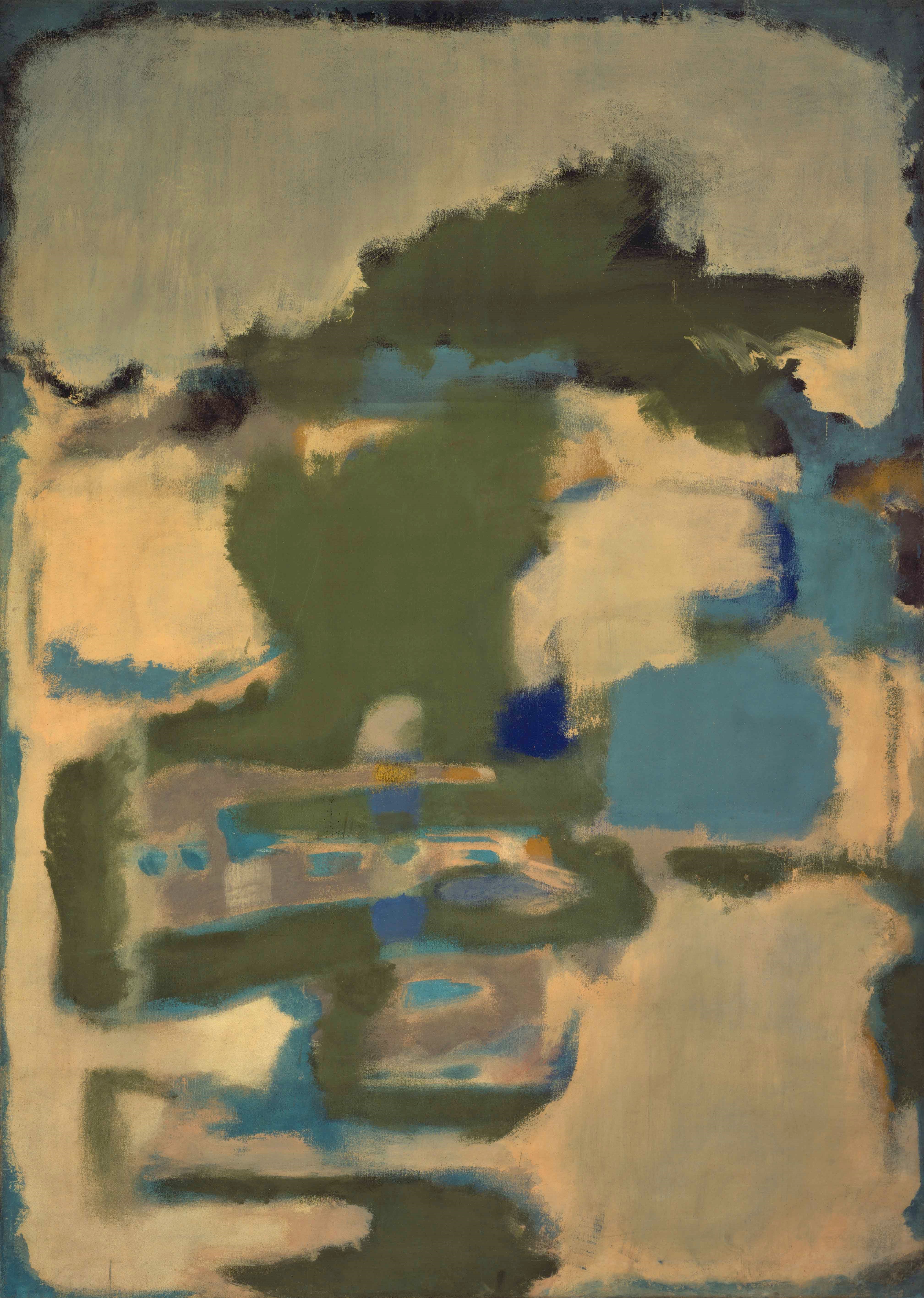 Mark Rothko, Untitled, 1948, Oil on canvas, 54 1/8 x 38 3/8 inches, Collection of Christopher Rothko, ©1998 by Kate Rothko Prizel and Christopher Rothko.
The Rothko Room, 2021 In conjunction with the exhibition Arrivals, on view October 3, 2021 – January 23, 2022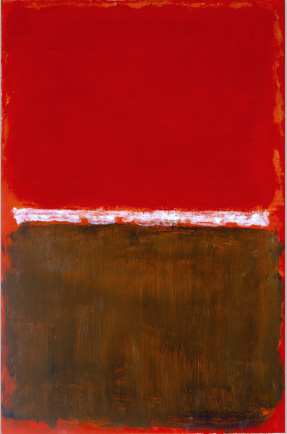 Mark Rothko. Untitled, 1969, Acrylic on paper mounted on panel, 40 × 26-1/2 in (101.6 × 67.3 cm). Artworks on paper by Mark Rothko Copyright © 2020 by Kate Rothko Prizel and Christopher Rothko.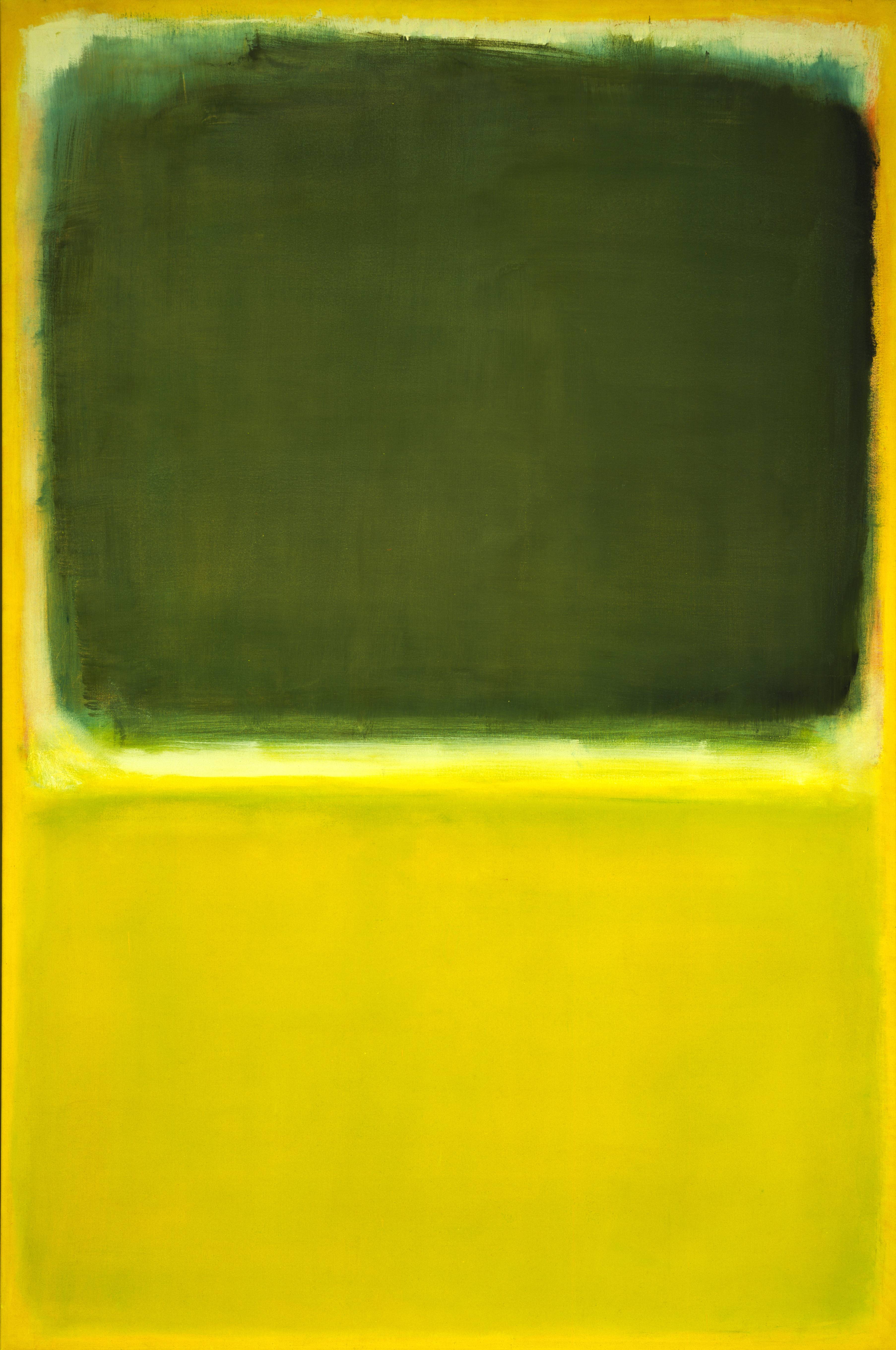 Mark Rothko, Untitled, 1951, Oil on canvas, 67 ⅝ x 44 ⅝ inches, 5164.54, CR#462, Collection of Christopher Rothko, Copyright ©1998 by Kate Rothko Prizel and Christopher Rothko.
Artist
Russian-born Mark Rothko (1903 – 1970), one of the United States' greatest mid 20th-century painters, is often identified with the American Abstract Expressionist movement of the 1950s and with the Color Field movement of the 1960s, though he steadfastly denied that his work was either. One of the preeminent artists of his generation, Mark Rothko is closely identified with the New York school, a circle of painters that emerged during the 1940s as a new collective voice in American art. During a career that spanned five decades, he created a new and impassioned form of abstract painting.
In early 1968, Mark Rothko (1903-70) suffered an aortic aneurysm. It was mild as far as aortic aneurysms go. Yet for the great abstract expressionist painter it was a close brush with death. It came at the apex of his career – and after a life of limited exercise, unbridled drinking and constant smoking. Rothko refused to listen to his doctors on all three. But he did follow one prescription. He put aside the enormous canvases that had become his signature and instead began painting on smaller pieces of paper, using acrylic and tempera instead of oil.
Rothko's work is characterized by rigorous attention to formal elements such as color, shape, balance, depth, composition, and scale; yet, he refused to consider his paintings solely in these terms. He explained: "It is a widely accepted notion among painters that it does not matter what one paints as long as it is well painted. This is the essence of academicism. There is no such thing as good painting about nothing."
Credits
Mark Rothko. Untitled, 1969, Acrylic on paper mounted on panel, 40 × 26-1/2 in (101.6 × 67.3 cm). Artworks on paper by Mark Rothko Copyright © 2020 by Kate Rothko Prizel and Christopher Rothko.
Mark Rothko, Untitled, 1969, Acrylic on paper, 53⅝ x 42⅜ in, Rothko Estate #2032.69, Collection of Christopher Rothko, Copyright ©2021 by Kate Rothko Prizel and Christopher Rothko. Reproduction, including downloading of Rothko artworks, is prohibited by copyright laws and international conventions without the express permission of the copyright holder. Requests for reproduction should be directed to Artists Rights Society (ARS), New York.
Mark Rothko, Untitled (Still-life with Clock and Vase), 1938/1939, Oil on gesso board, 12 ¼ x 15 ⅜ x 1 ⅜ in. (framed), Copyright ©1998 Kate Rothko Prizel and Christopher Rothko. Reproduction, including downloading of Rothko artworks, is prohibited by copyright laws and international conventions without the express permission of the copyright holder. Requests for reproduction should be directed to Artists Rights Society (ARS), New York.
Mark Rothko, Untitled, 1948, Oil on canvas, 54 1/8 x 38 3/8 inches, Collection of Christopher Rothko, ©1998 by Kate Rothko Prizel and Christopher Rothko. Reproduction, including downloading of Rothko artworks, is prohibited by copyright laws and international conventions without the express permission of the copyright holder. Requests for reproduction should be directed to Artists Rights Society (ARS), New York.
Mark Rothko, Untitled, 1951, Oil on canvas, 67 ⅝ x 44 ⅝ inches, 5164.54, CR#462, Collection of Christopher Rothko, Copyright ©1998 by Kate Rothko Prizel and Christopher Rothko. Reproduction, including downloading of Rothko artworks, is prohibited by copyright laws and international conventions without the express permission of the copyright holder. Requests for reproduction should be directed to Artists Rights Society (ARS), New York
Also on view
July 10 -
September 25, 2022
July 10 -
September 25, 2022