Children and Families
A dynamic resource in the community, the Katonah Museum of Art offers children and their accompanying adults creative opportunities to explore the world of art. In the galleries, the Learning Center, and the sculpture garden, our unique programs spark meaningful connections, and KMA Family Days offer artful fun for all ages.
Enjoy family exploration in the galleries and hands-on art making in the Learning Center. Hang out, create and relax around the Museum and the beautiful Sculpture Garden.
Programs for family audiences include, artist-led workshops; school vacation programs; and Creative Community Fridays, once a month. Family Day Events in conjunction with each exhibition feature performances, special guests, and exhibition-inspired activities.

ACCESSIBILITY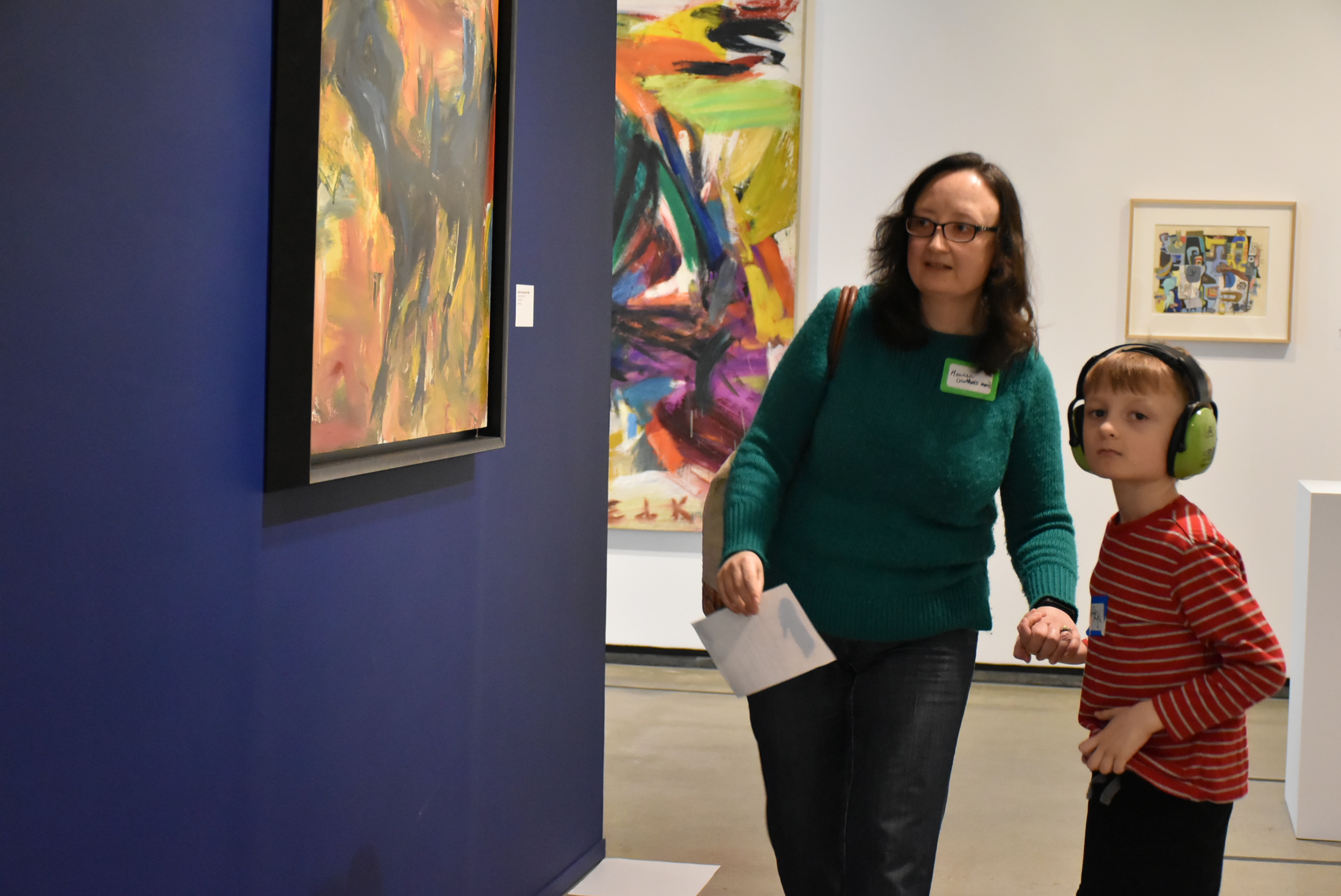 KMA offers Special Needs Accommodations for families.
KMA Sense Family Backpack: For family visitors with children on the autism spectrum or who have sensory processing differences this backpack is available at the front desk. It includes noise-reducing headphones, fidget toys, an art activity, and some special books.
KMA Social Story: The Katonah Museum of Art's Social Story helps prepare children and their families for their visit to the Museum – great for family visitors with children on the autism spectrum, first-time visitors, and anyone who likes to prepare for being in a new environment. You can download it at the bottom of the current Learning Center exhibition page, or ask for one at the front desk.
BOOK AND ART KITS
The Katonah Museum of Art has created new Book and Art Kits based on two favorite Learning Center picture book exhibitions: Illustrated Animals in Conversation and Picture Our Journey. Each kit contains the picture books from the exhibition, an interactive guide with art and writing activities (in both English and Spanish), and some art and writing materials. Ask at the KMA reception desk to borrow them during your visit. A second set of kits are available at the Katonah Village Library where you can borrow them with your WLS library card. This project was made possible in part by the Institute of Museum and Library Services. Read more about the Book and Art Kits.