Accessibility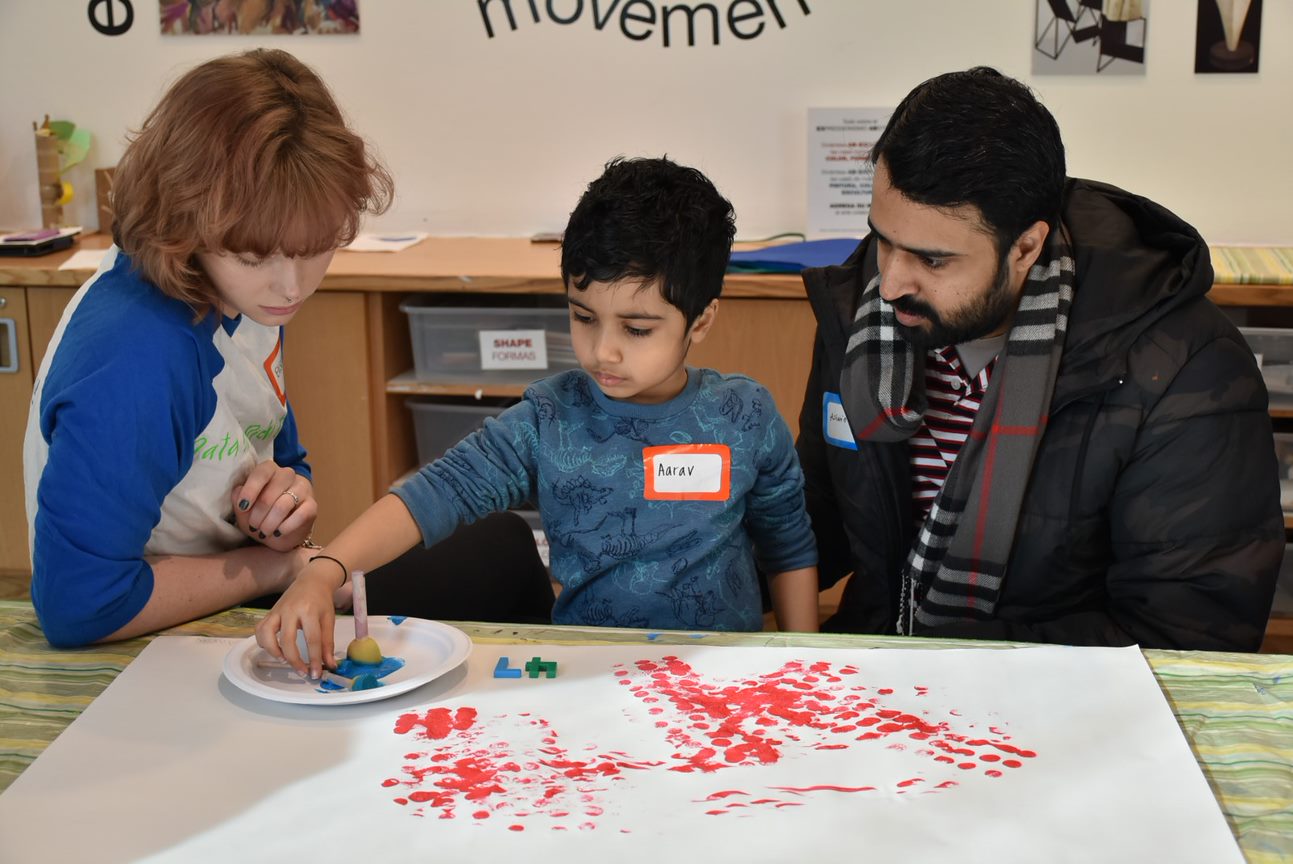 The KMA believes welcoming everyone into the Museum deepens the level of engagement and exchange among all people. We seek to establish a safe, welcoming, and respectful environment that ensures the widest range of people will enjoy, learn from, and be inspired by their visit to the Museum. With a focus on inclusive practices, the KMA aims to support full access to Museum spaces, exhibitions, and programs for visitors of all ages and abilities. It is our continued commitment to be a regional community space where all are welcome to celebrate art and engage in conversations that both challenge and unify us. Our history of over more than half a century attests to this commitment.
Discount for Visitors with Disabilities
Discounted general admission ($6) for visitors who identify as disabled and their caregivers during regular Museum hours. Discount applies to any visitor with a disability plus one guest.
Service Animals
Service Animals are permitted at the Museum. Visitors with Service Animals do not need to notify us in advance, but please read these guidelines. Animals whose sole function is to provide comfort or emotional support do not qualify as Service Animals under the Americans with Disabilities Act (ADA) and are, therefore, not permitted.
Service Animal Policy (PDF).
Service Animal Policy FAQs (PDF)
Site Accessibility
The Katonah Museum of Art welcomes all visitors, both on-site and online. We strive to make our website, buildings, galleries, and programs accessible to all of our patrons. We work to assist visitors with disabilities in obtaining reasonable and appropriate accommodations, and in supporting equal access to services, programs, and activities.
Physical Accessibility: The KMA has two all gender wheelchair accessible restrooms, one which has a diaper changing table. Wheelchair and gallery stools are available (first-come, first-served basis). Please inquire at the front desk. All public spaces are located on the ground floor; if needed, an elevator is available to access the second floor. Accessible parking, free of charge, is located in the Museum's parking lot. Service animals are welcome.
Web Accessibility: Our goal is to make all of the content that we produce to be usable by all our online visitors. The KMA is committed to facilitating accessibility and usability of its website, katonahmuseum.org, for all people with disabilities. We are working to implement digital accessibility standards in accordance with the World Wide Web Consortium's Web Content Accessibility Guidelines (WCAG) 2.1 Level AA and the revised 508 Standards developed by the United States Access Board. Our efforts to create an optimally accessible digital experience are ongoing. If you have specific questions or concerns about the accessibility of a particular web page on https://www.metmuseum.org, please contact us at webmaster@metmuseum.org. To report a website accessibility issue, please specify the web page in your e-mail, and we will make all reasonable efforts to make that page accessible for you.
COVID-19 Safety Measures and Visitors with Disabilities
Face coverings are required for all visitors age two and older, even if you are vaccinated.
If you are unable to wear a face covering for a medical reason, we invite you to explore the Museum's content online.
To request an accommodation based on a medical condition or disability, please email info@katonahmuseum.org or call 914.232.9555 prior to your visit.
We recommend that visitors who are blind or partially sighted visit with a sighted companion.
Special Needs Accommodations
The KMA offers Special Needs Accommodations for families:
KMA Sense Family Backpack: For family visitors with children on the autism spectrum or who have sensory processing differences this backpack is available at the front desk. It includes noise-reducing headphones, fidget toys, an art activity, and some special books. (Not available now because of Covid-19 precautions)
KMA Social Story: The Katonah Museum of Art's Social Story helps prepare children and their families for their visit to the Museum – great for family visitors with children on the autism spectrum, first-time visitors, and anyone who likes to prepare for being in a new environment. You can download it at the bottom of the current Learning Center exhibition page, or ask for one at the front desk.