Object Out Loud: Aman and Nick Cave
October 15, 2017 -
January 7, 2018
Object Out Loud: Arman and Nick Cave, featuring two prominent artists separated by time and place, was designed as a visual dialogue. Incorporating work that is fundamentally sculptural and often political, the exhibition asserts the power of artists to transform everyday materials into symbolic relics replete with information and symbolism. Though emerging from vastly different moments and backgrounds, both Arman and Nick Cave share a love of the commonplace, from colorful sequins and chains to bottle caps and figurines. Through these diverse materials, often configured in dramatic standalone compositions, the artists reflect on their experiences, shaped by the reality of the world around them.  

Arman's bold appropriation of mass-produced objects was a form of realism that captured a new relationship to commerce exploding during the 1960s. Increasingly during this period, artists were moving away from the conventional materials of studio creation – canvas, paint, granite, etc. – to draw their ideas from popular culture. Materials and themes once considered too low for the aims of fine art were embraced by Arman's generation, which relished in turning highly familiar objects into fantastical and at times poetic artworks. Many of his objects have an aged patina, suggesting another time and use. Arman was the son of an amateur cellist and musical instruments appear frequently in his work. So, too, does the cacophony of the street resound in the urban relics that crowd his compositions and infuse them with tactile energy.  

Nick Cave is a multi-media artist whose dramatic work varies in scale and context from glittering installations to the iconic freestanding Soundsuits. A messanger and activist himself, his sustained interest in garments and their relationship to culture underlies his creation of lavish sculptures built on themes of adornment, armor, and disguise. The first Soundsuit were made in response to the 1992 assault of Rodney King and the consequent uprisings in Los Angeles. At once ornately beautiful and powerfully political, Cave's work often returns to conversations about society, justice, and black lives. Visually dense, they suggest the intricacies of life, threaded together by many different textures and histories. The result is a rich visual matrix that inspires the double meaning of the exhibition's title, Object Out Loud. An object can refer to a tangible thing in the world, like a sculpture. Yet the word can also be used as a verb—to object—to express disapproval and opposition. Here in this installation, these meanings are brought together in an animated dialogue spanning two visions and generations.  
Exhibition Images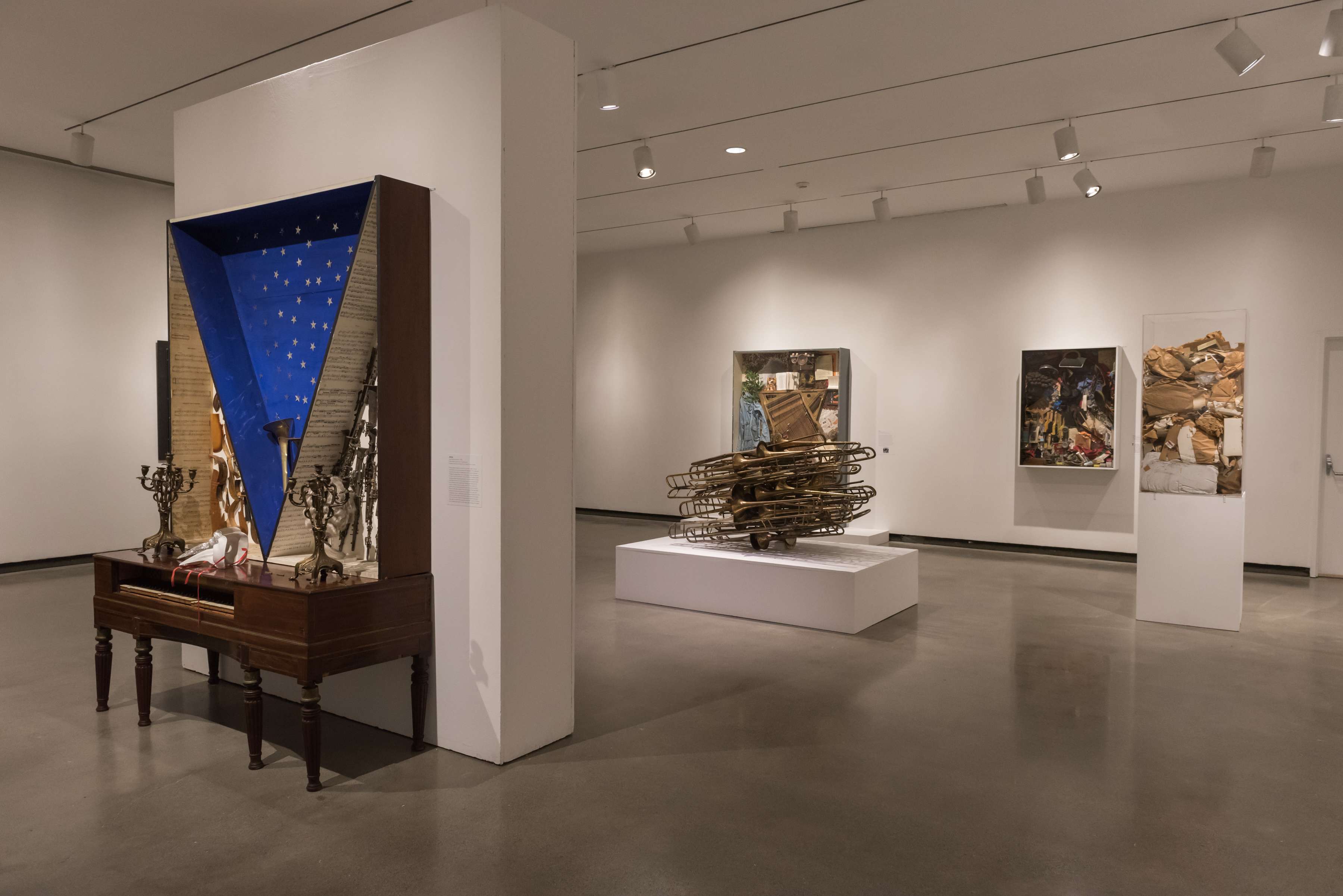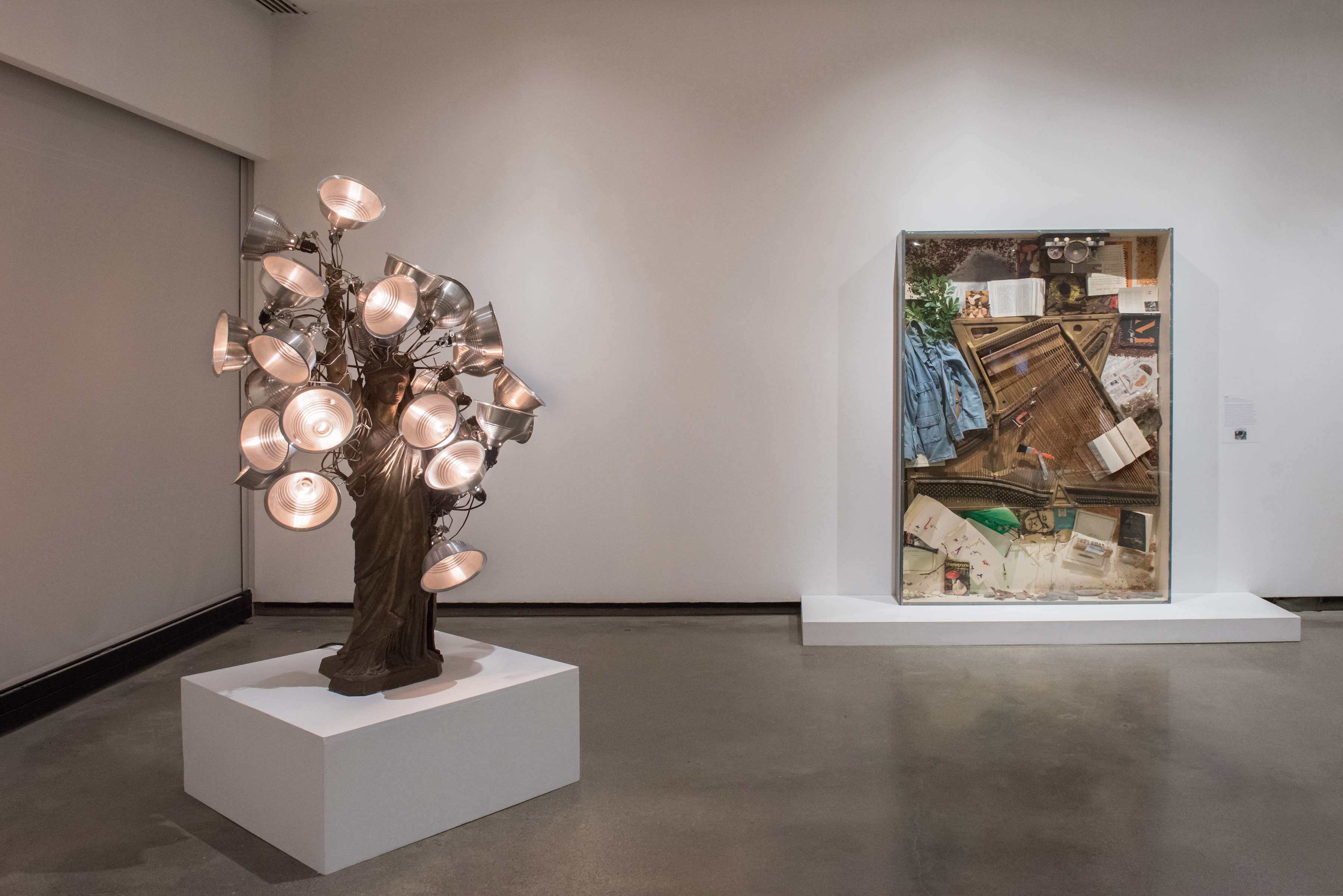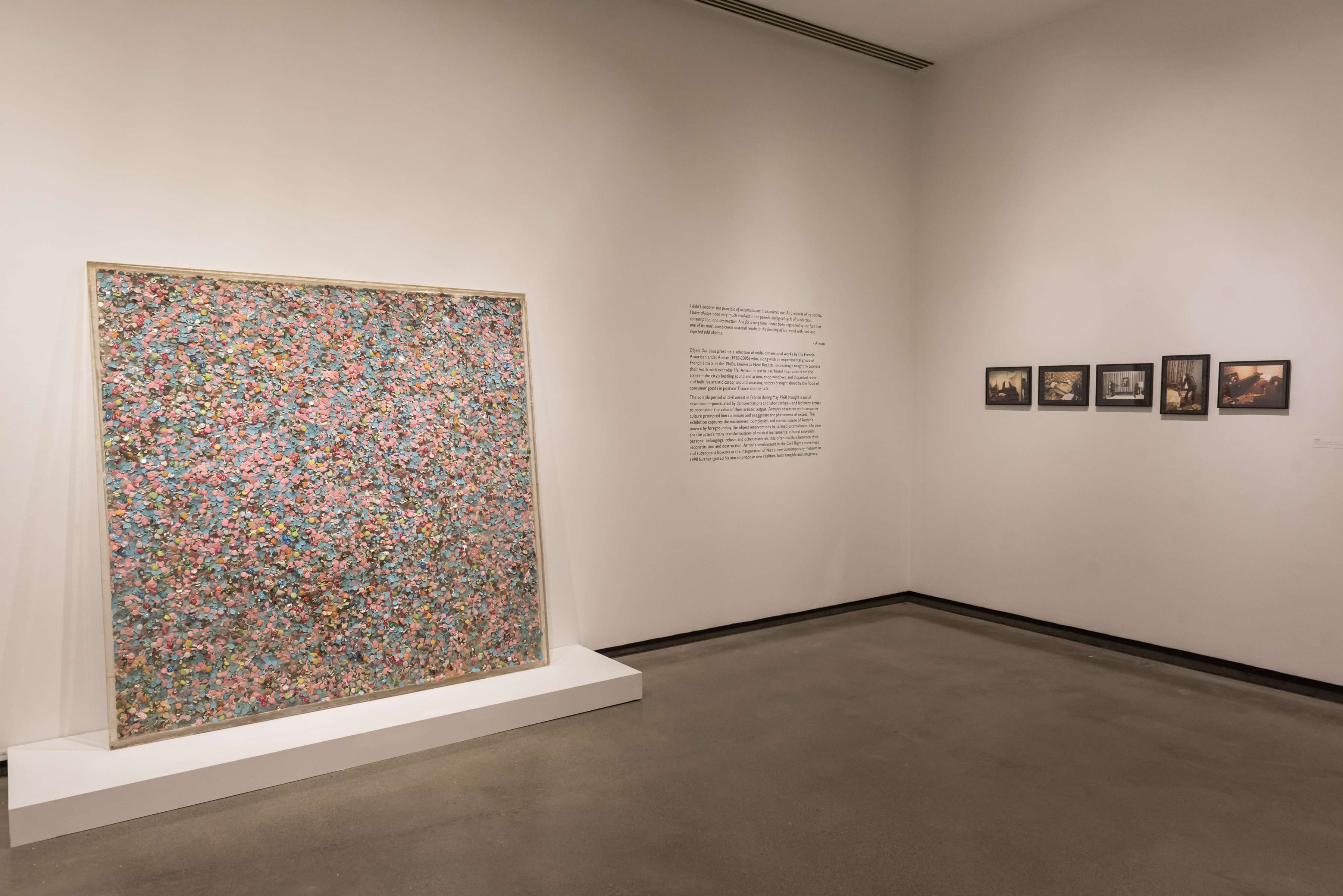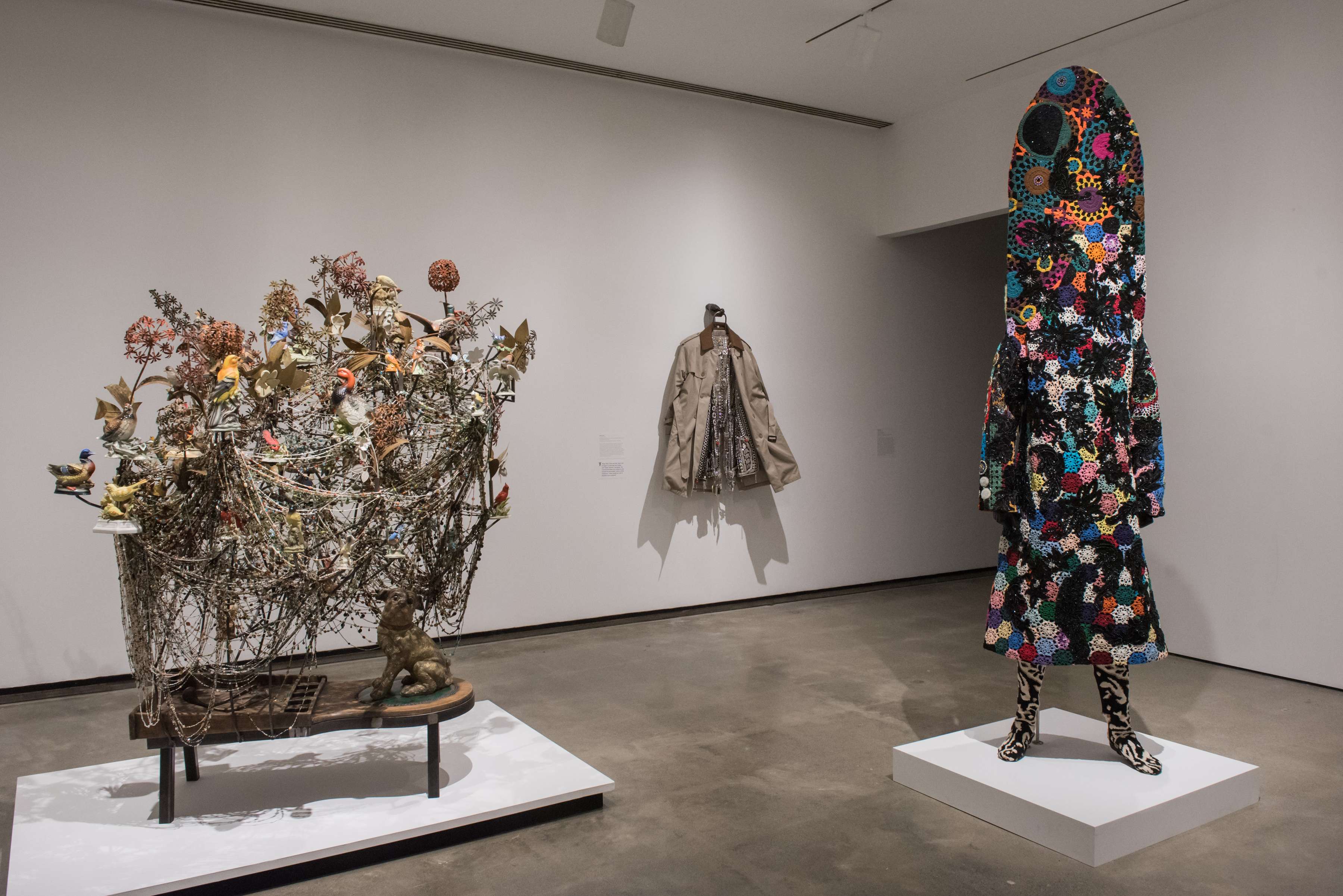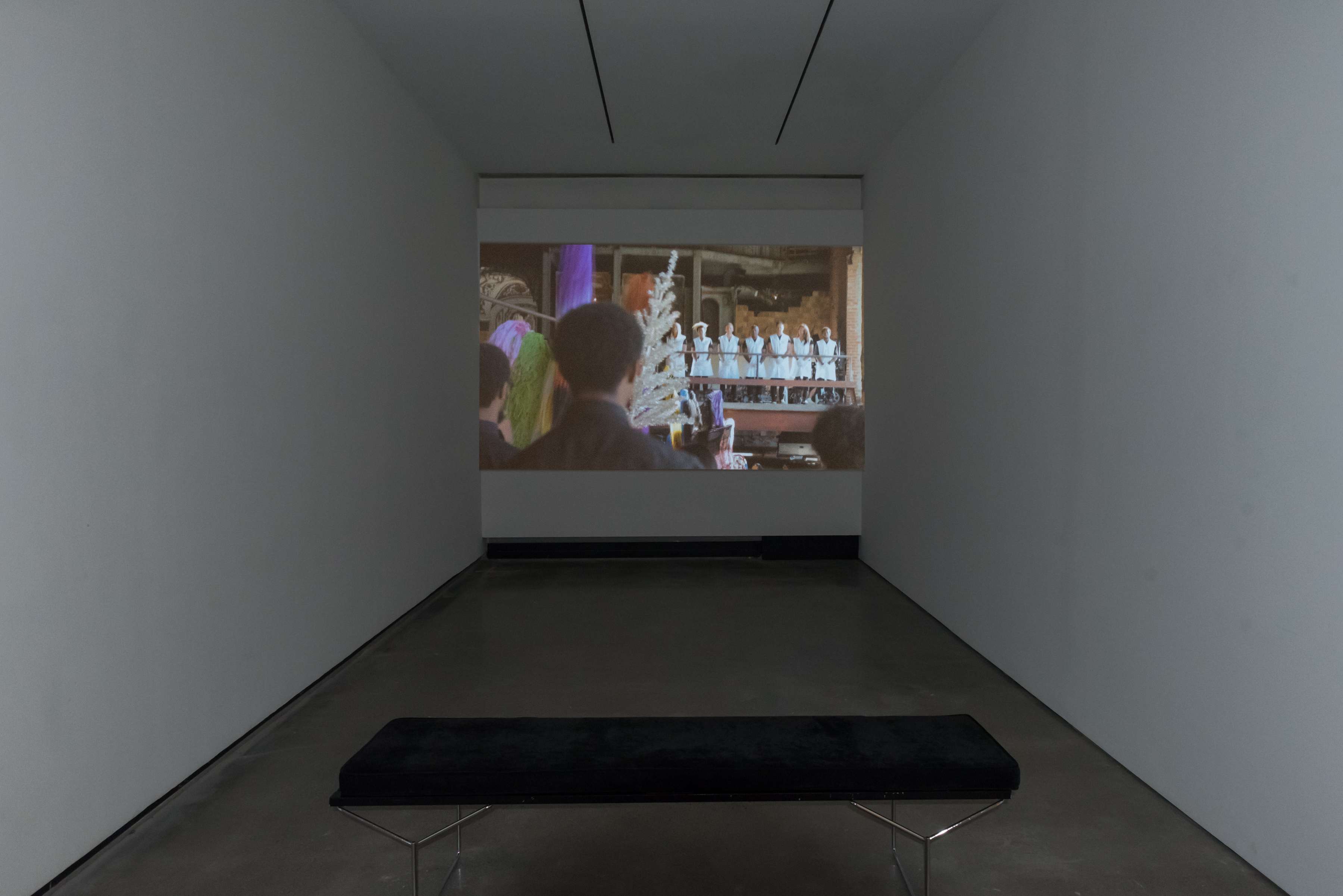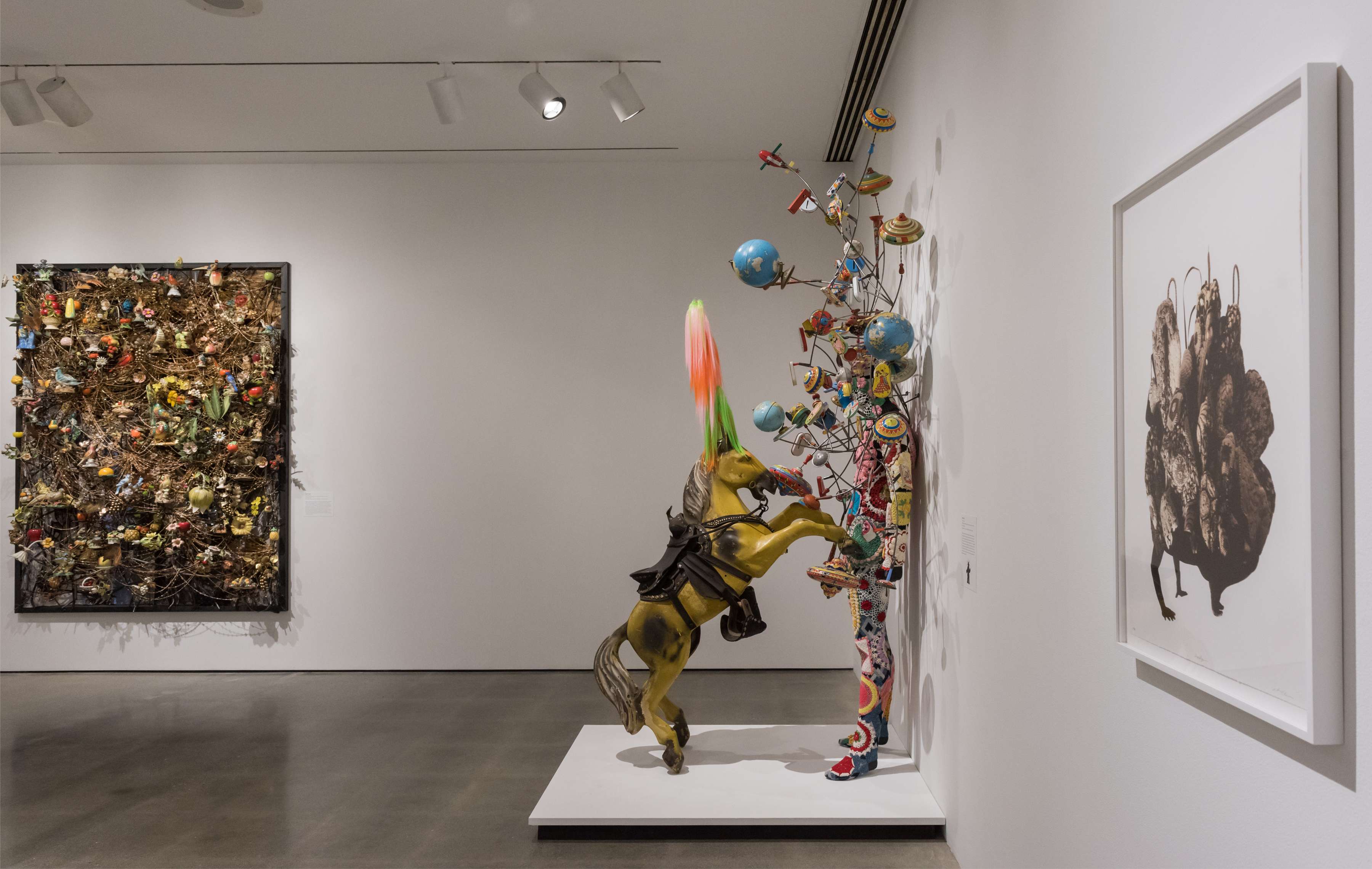 Artists
About Nick Cave
As both artist and partner, Nick is the vision of all things "Soundsuit". He is also the Chairman of the Fashion Department at The School of The Art Institute of Chicago and represented by Jack Shainman Gallery in New York. Nick is a trans-artist working between sculpture, installation, performance, video, designed object and fashion. His work is shown nationally and internationally and is very interested in using his work as a impetus for outreach in the community at large.
About Arman
"I specialize very much in… everything," the French-born American artist Arman told an interviewer in 1968. "I have never been — how do you say it? A dilettante." Regarded as one of the most prolific and inventive creators of the late 20th century, Arman's vast artistic output ranges from drawings and prints to monumental public sculpture to his famous "accumulations" of found objects. His work—strongly influenced by Dada, and in turn a strong influence on Pop Art—is in the collections of such institutions as the Metropolitan Museum of Art in New York, the Tate Gallery in London and the Centre Pompidou in Paris.
Born in Nice in 1928, Armand Pierre Fernandez showed a precocious talent for painting and drawing as a child. (Inspired by Vincent van Gogh, he signed his early work with his first name only; he retained a printer's 1958 misspelling of his name for the rest of his career.) The son of an antiques dealer and amateur cellist, the artist absorbed an intense appreciation for music, the art of collecting and the cultivation of discriminating taste from an early age. After studies at the Ecole Nationale des Arts Décoratifs in Nice, Arman decamped to Paris to study art history at the Ecole du Louvre. His work in these early years focused on abstract paintings inspired by the work of Nicolas de Staël. An avid reader, Arman sought inspiration through books and art reviews, as well as during frequent road trips throughout Europe with his artist friends from Nice, Claude Pascale and Yves Klein.
Explore Object Out Loud: Aman and Nick Cave
Brochure
On the brink of its dissolution, the Soviet Union commemorated the 1917 October Revolution for the last time in 1990.
Download Brochure (PDF) (PDF)
Press Release
Object Out Loud: Arman and Nick Cave, brought to life the bold pairing of two artistic leaders in a cross-disciplinary and cross-generational dialogue
Press Release (PDF) (PDF)
Exhibition Support
The exhibition was made possible in part by the generous support of Sara T. & Joshua Slocum, Agnes Gund,  Judy & Tony Evnin, Sara Arnell, Lexann & Andrew Richter, Stephanie French, and Armand Bartos. 
The organizers thank the Arman Marital Trust, Corice Arman, Trustee, and Jack Shainman Gallery, New York, for their generous assistance with the exhibition. 
Credits
Photography by Margaret Fox Photography