Michele Oka Doner
August 21, 2019 -
August 9, 2021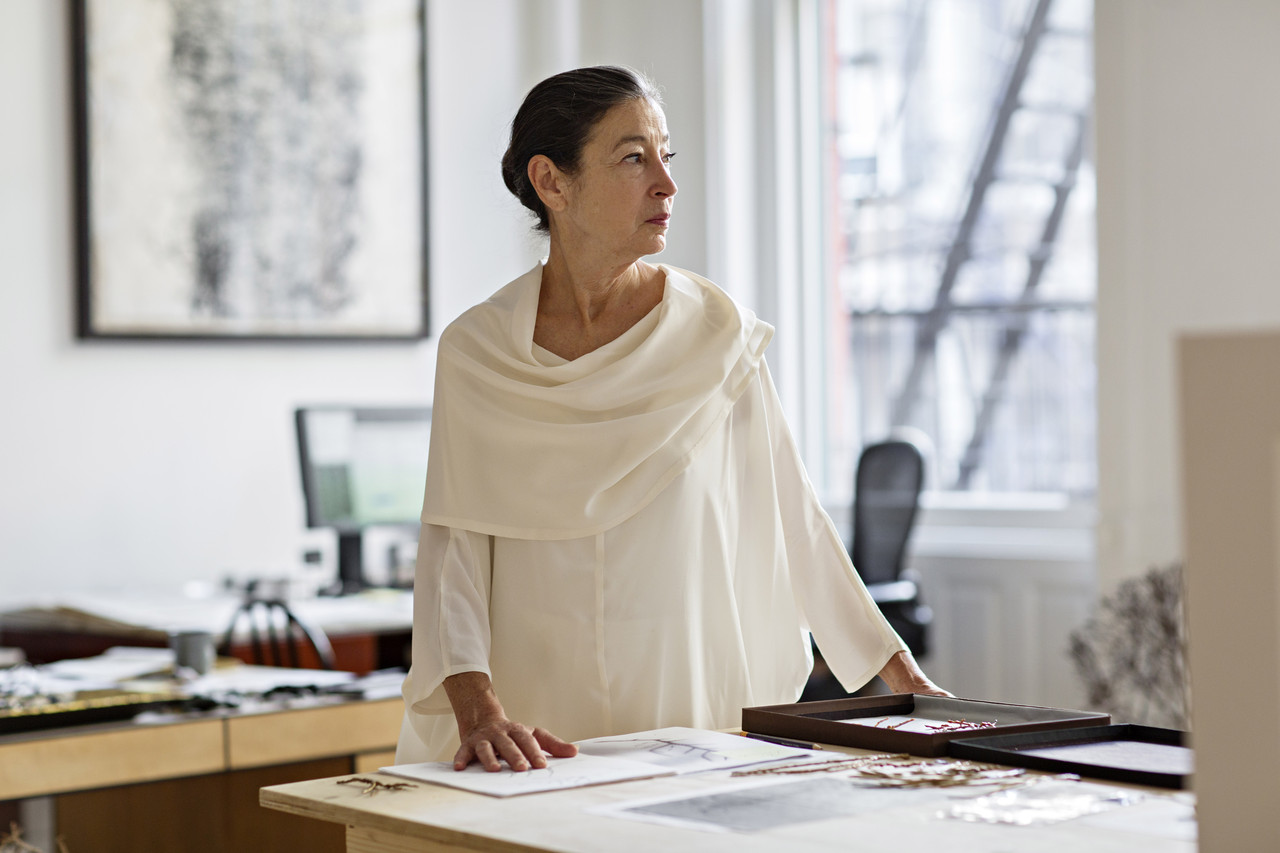 Michele Oka Doner is an internationally renowned artist whose career spans five decades. The breadth of her artistic production encompasses sculpture, furniture, jewelry, public art, functional objects and video. Her current installation at the Katonah Museum consists of two bronze sculptures – Mana and Primal Self Portrait. Part human, part divine, part tree and part mineral, these headless and armless bronzes are at once commanding, monstrous, riveting, even humorous. Fashioned from roots and vines collected by the artist, cast in bronze using the lost wax method and finished with rich earth-toned patinas, these figures demonstrate Oka Doner's lifelong study and appreciation of the natural world.
Mana continues the artist's lifetime dialogue that focuses on ushering nature into art, exploring the rich convergence between the human and natural world. Unsettling and imposing, Mana mixes construction and deconstruction, vitality and decrepitude. Primal Self Portrait has rather thick, even impenetrable, hermetically opaque skin. Layer upon layer of texture forms a protective shield of formidable skin. While deeply scarred, as the vertical striations imply, the skin of the female remains unbroken enough to suggest invulnerability, the indomitability of the female body, however nakedly exposed to the prying eyes of the world.
Her work encompasses materials including glass, bronze and silver and in a variety of scales – mirroring the world around her – from the small and intimate to the large and more imposing. Michele is well-known for creating over 35 public art installations throughout the United States and in Europe, including Radiant Site at New York's Herald Square subway (1987), Flight at Washington's Reagan International Airport and A Walk on the Beach at The Miami International Airport (1995-2010) which features 9000 bronze sculptures inlaid over a mile and a quarter long concourse of terrazzo with mother-of-pearl – it is one of the largest public artworks in the world.

Michele Oka Doner was born and raised in Miami, Florida and studied at the University of Michigan, where she received her undergraduate and MFA degrees, as well as an honorary doctorate. Oka Doner moved to New York City in 1981 where she maintains a studio. Her work is included in major public collections including the Museum of Modern Art, Metropolitan Museum, the Whitney Museum of American Art, The Art Institute of Chicago and the Victoria and Albert, among others.
---
Gregory Volk: A Knit of Identity: On the Nature-Based Art of Michele Oka Doner
Donald Kuspit: Skinned Alive: Michele Oka Doner's Bio-Figuration
Photo courtesy Gerald Forster
Michele Oka Doner, Primal Self Portrait, 2008, Cast bronze, patinated, red iron oxide, Unique, Courtesy of the artist and Marlborough, New York and London
Michele Oka Doner, Mana, 2015, Cast bronze, patinated, Edition 1 of 3, Courtesy of the artist and Marlborough, New York and London