Elena Grajek: Overdramatic
March 13 -
May 8, 2022
Elena Grajek's drawings, collages, and prints play with pareidolia, the human tendency to see an object or meaning where there is none. While her depictions of people and animals are deceptively simple and even child-like, her complex compositions, developed through layers of drawing, painting, and collage, suggest relationships and tensions among these characters, and invite the viewer to create narratives of their own. Despite their bright, bubble gum colors and cartoonish style, many of the creatures and figures she conjures up seem menacing, while others are stuck in jello molds or attacked by a wide range of outside forces (including monsters, allergies, vomit, breath, and alien abduction). Grajek's works thus evoke contradictory responses of anxiety and amusement. As she notes, they "allow myself and the viewer to process difficult themes in a controlled, lighthearted way."
In Grajek's work, people and animals, sometimes clearly depicted and sometimes suggested in an abstracted form, may share a space with squiggles and blobs of color, or with lines that form complex but unidentifiable objects that live only in her work.
Exhibition Images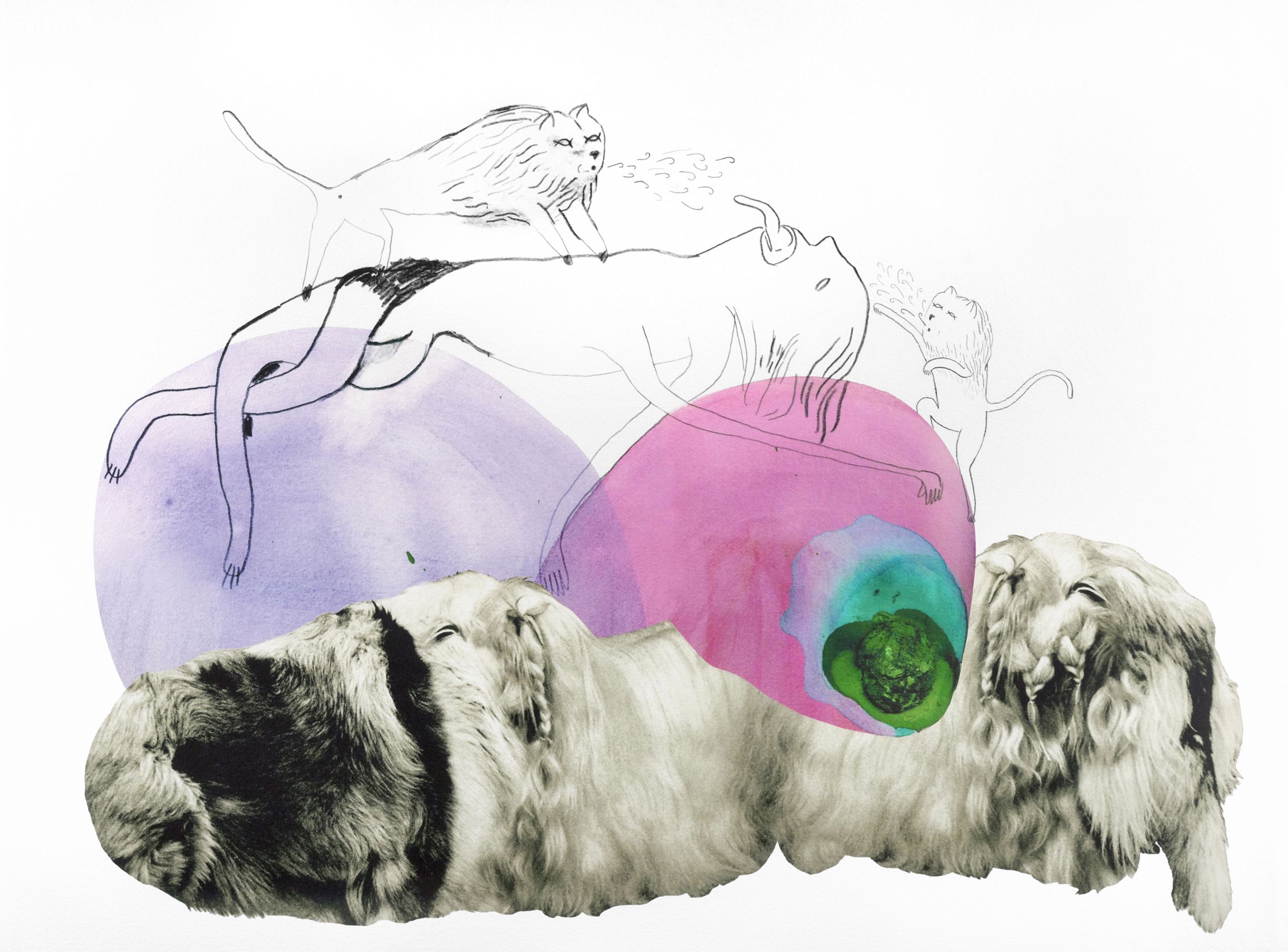 Overdramatic 22" X 30" Giclée print on Arches Watercolor 2009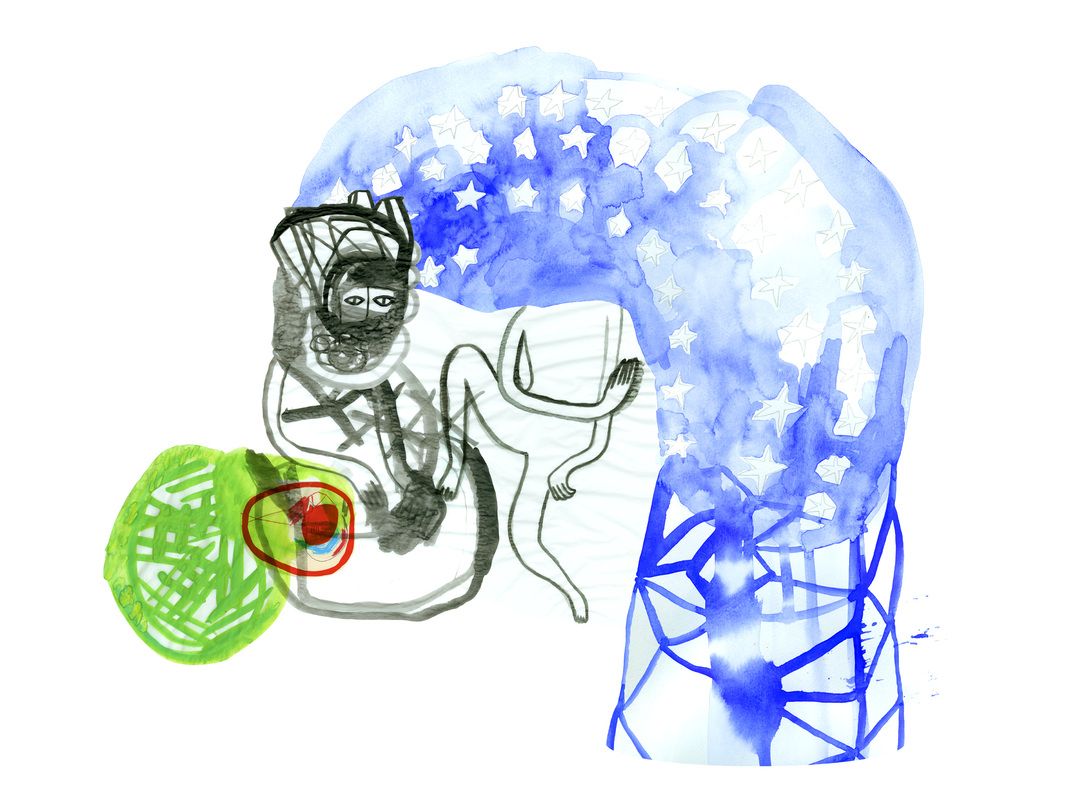 Twist 22" X 30" Giclée print on Arches Watercolor 2009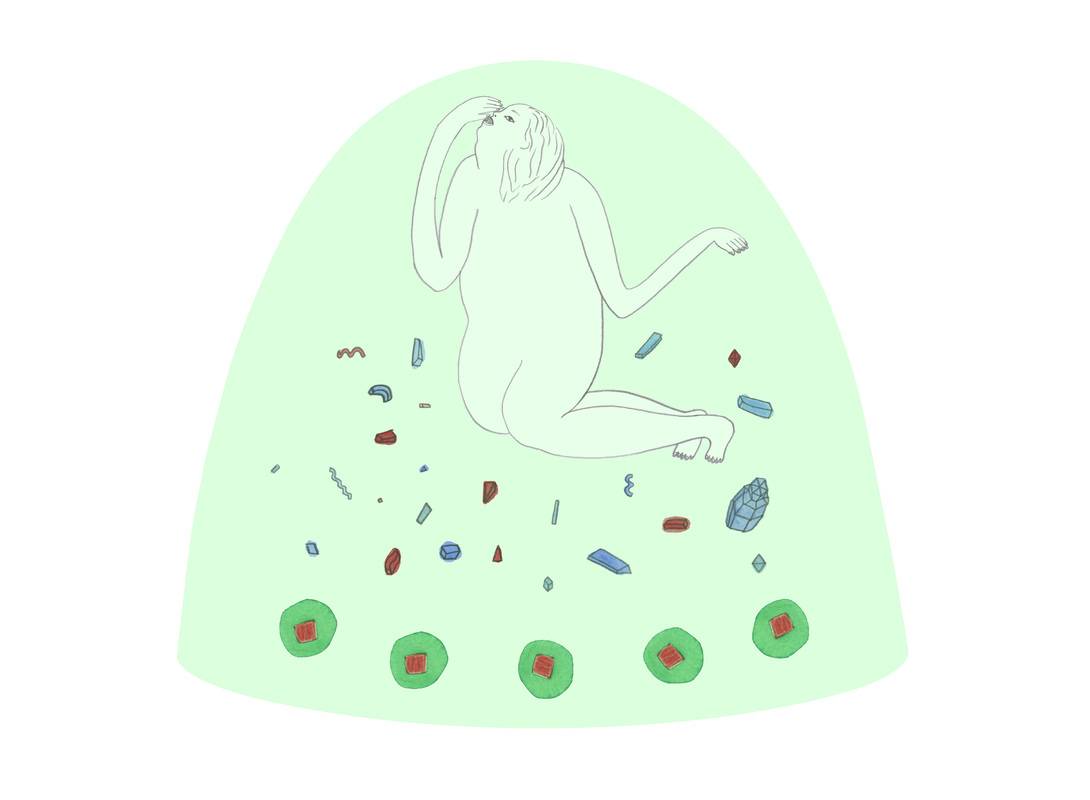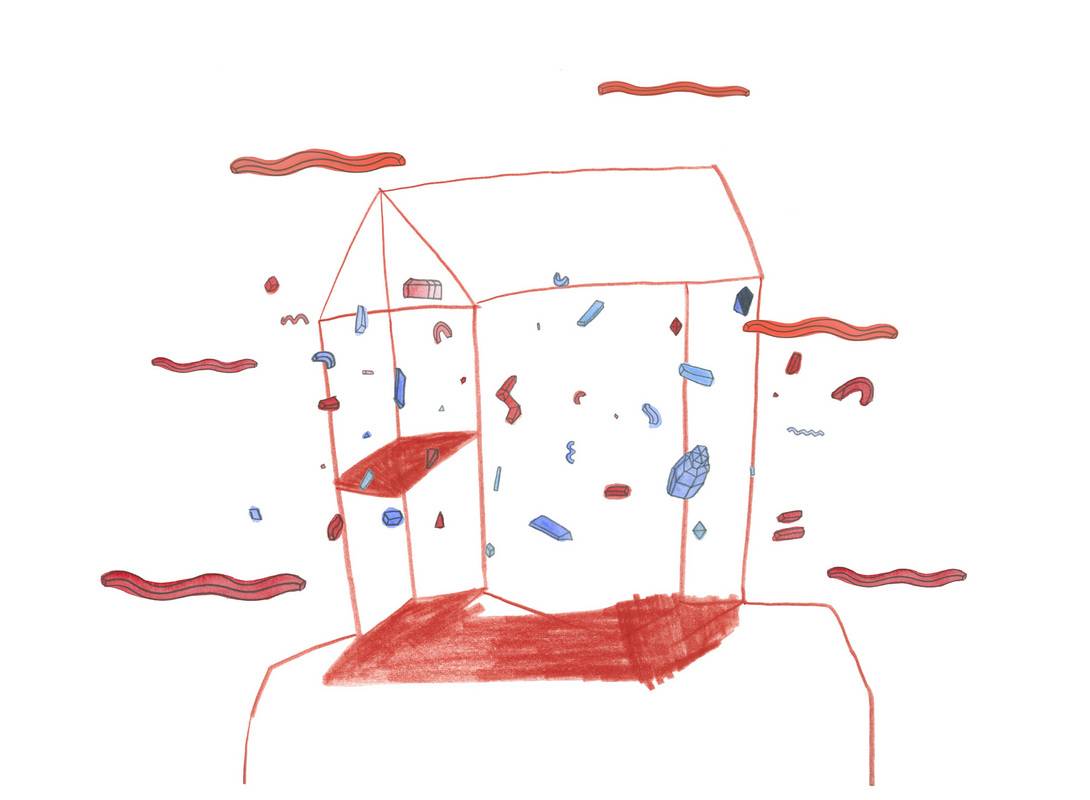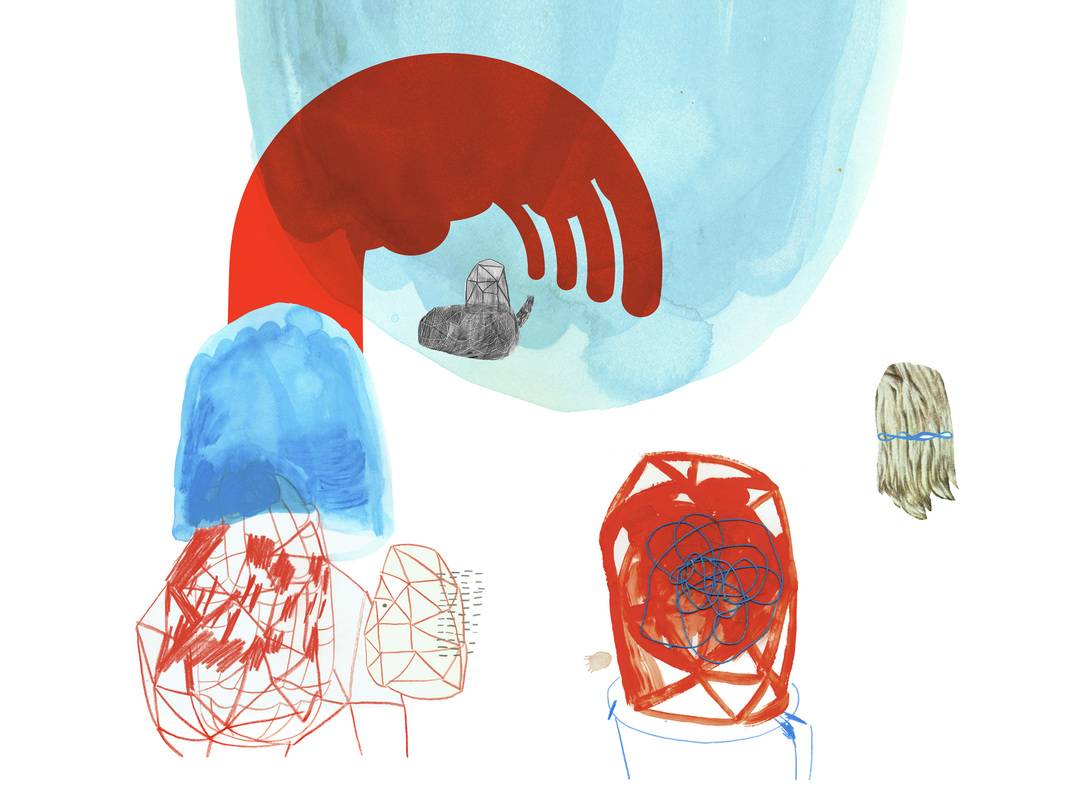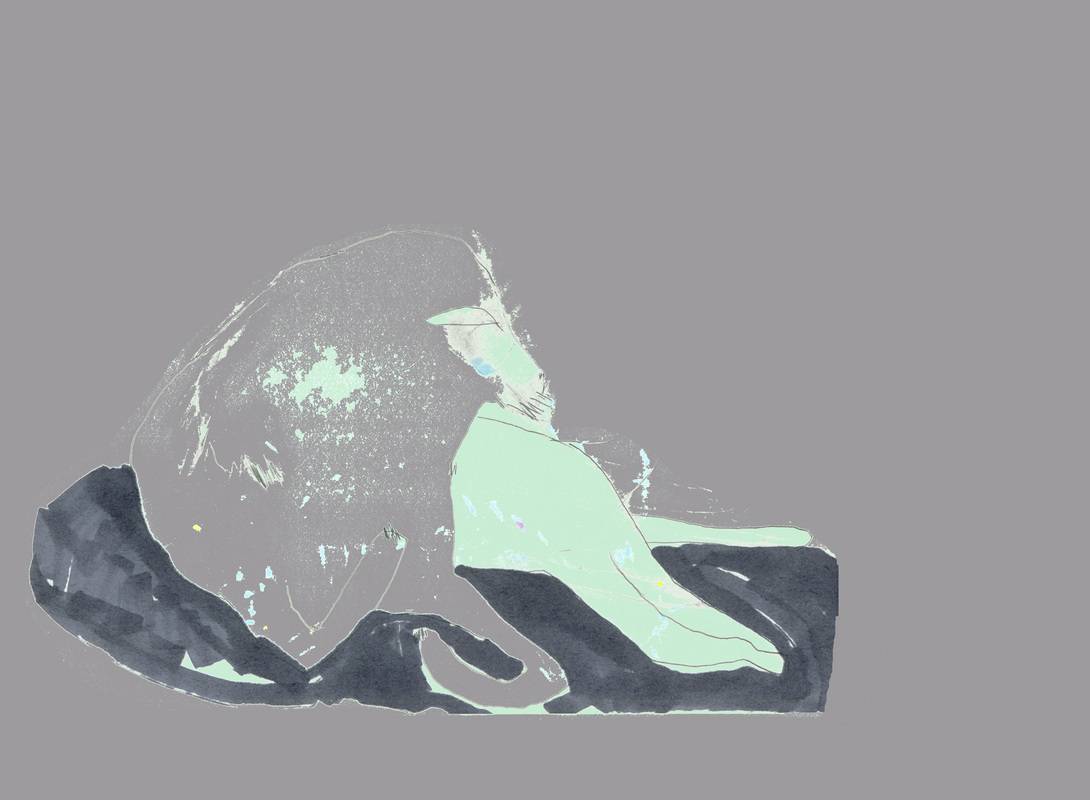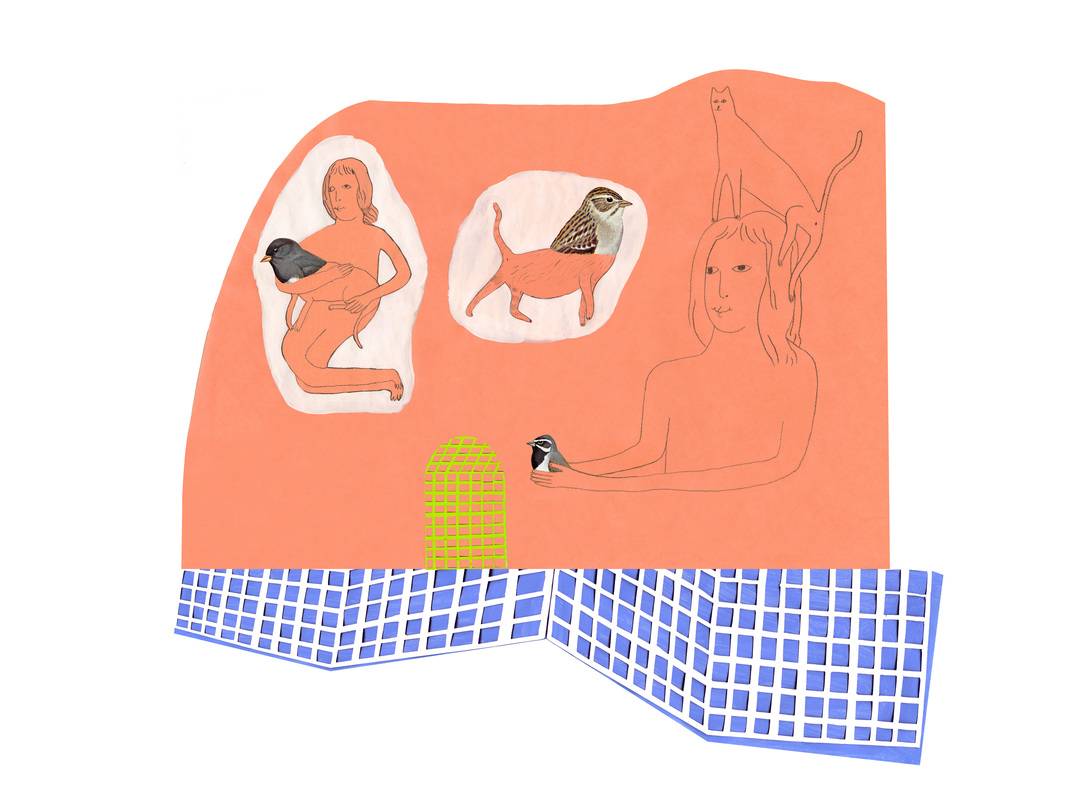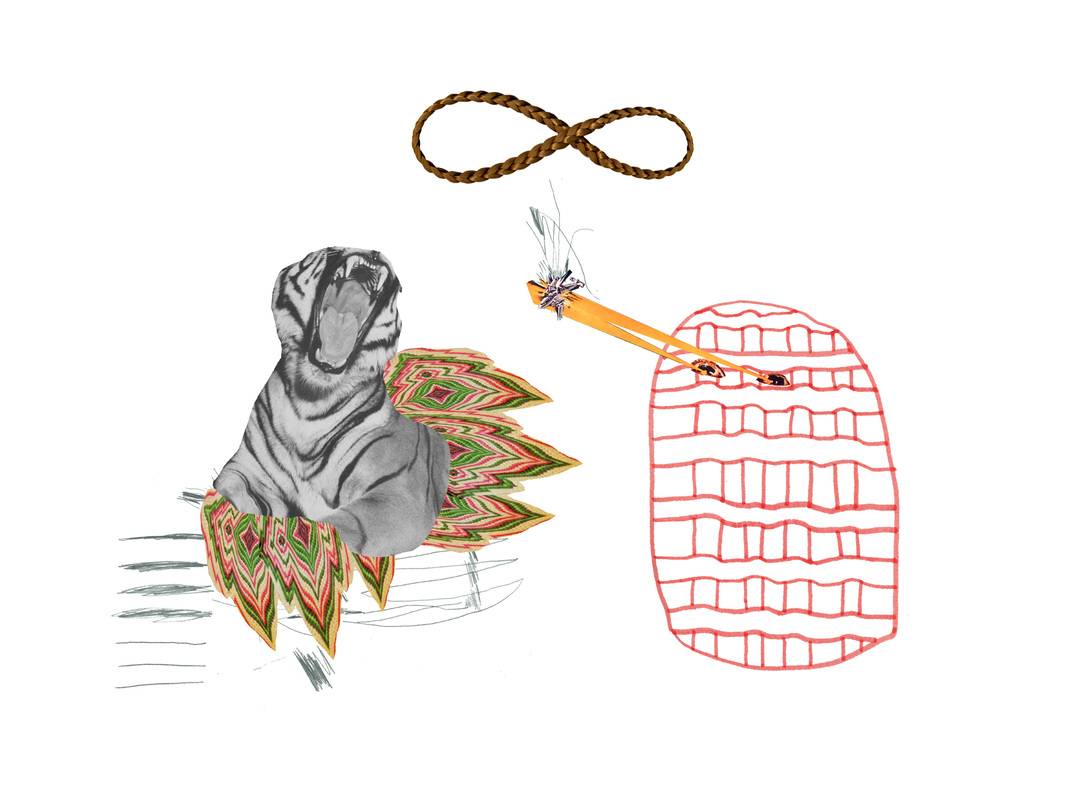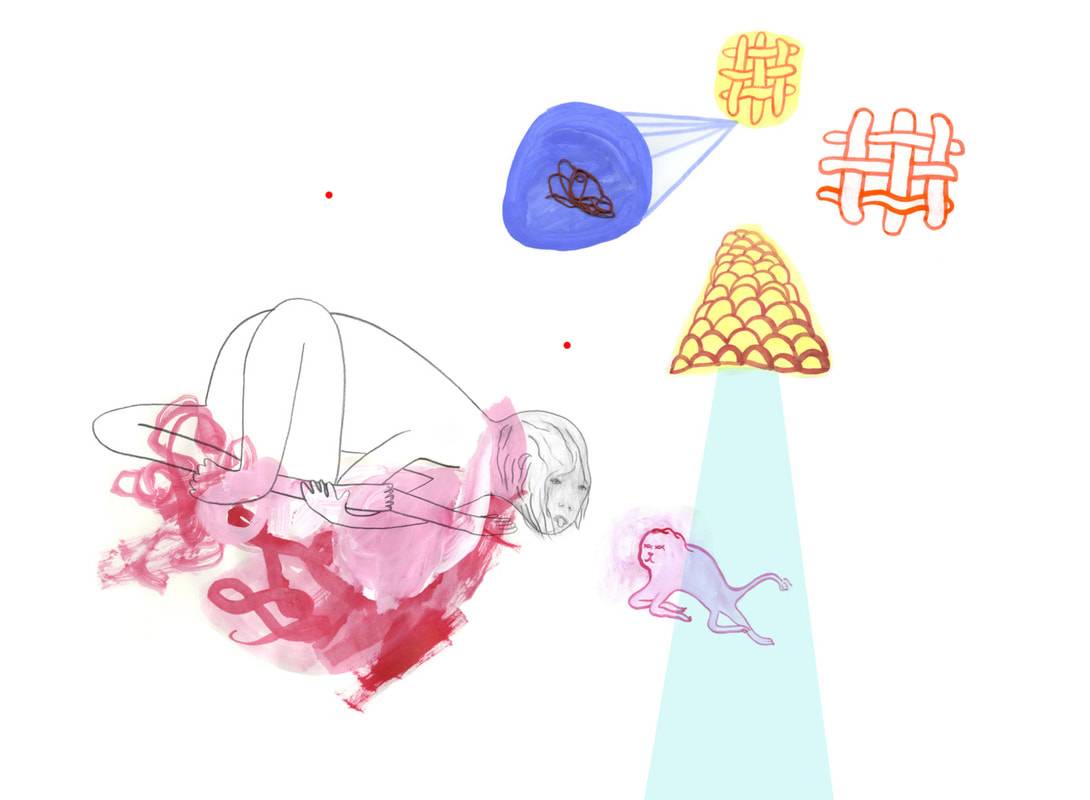 Artist
Grajek's artist's statement describes her approach:
In my digitally arranged collages bodily forms are reduced to mere suggestions. My interest lies in the human tendency to anthropomorphize, and our capacity to identify with non-living things. I create anonymous mound like forms and childish depictions of people and animals. Scenarios and tensions are created through their placement on the page, giving the viewer an opportunity to personify these creatures and create a narrative of their own. My process of drawing and painting is about discovering these figurative abstractions.
Credits
Overdramatic, 2009, Giclée print on paper, Courtesy of the artist