Return to Events
Family Day: Textile Creations
December 3 2023 12:00pm - 4:00pm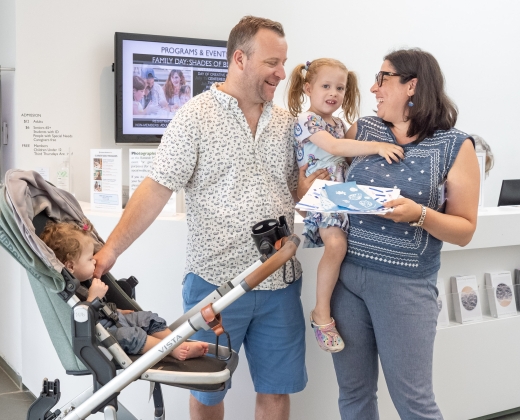 This season's Family Day offers enjoyment for individuals of all ages as it explores the world of textile artistry. With activities ranging from block print designs to weaving experiments and fabric collages, textiles become a canvas for diverse creative expressions through distinct art projects. Throughout the afternoon, guest artist Rhonda Khalifeh will lead an interactive fabric arts project . Her installation, Rhonda Khalifeh: Immortal Stitch, is on view in the Pollack Family Learning Center through January 28, 2024.
Registration recommended.
KMA Members: Free.
Non-members: Adults $12. Seniors, students, and children (12 and under) $6.