Return to Events
School's Out / Art's In
December 27 2022 10:00am - 2:00pm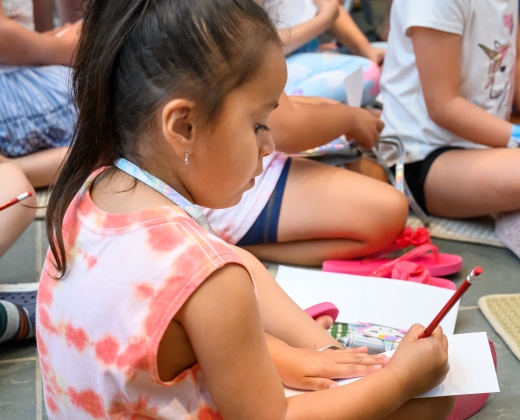 Explore the art of illustration during winter break workshops. From collage materials and watercolor paints, to drawing techniques and bookmaking, enjoy a different illustration activity each day. Workshops at 10:00 AM, 11:30 AM, 1:00 PM. Ages 3-8 with an adult. Ages 9-12 can be dropped off. KMA Member Child $6, Non-Member Child $12. KMA Member Adult Free, Non-Member Adult $12, Seniors $6. Registration required.
Tuesday, December 27: Nine Square Collage Book
Experiment with stamping and collage techniques to make a handmade mixed media art book.
Wednesday, December 28: Framed Character Painting
Create a pen and ink character illustration to paint with watercolor and put into a decorated frame.
Thursday, December 29: Bookmark Characters
Create unique bookmark characters using cardstock and drawing materials.
Friday, December 30: Pop-up Books
Learn to create pop-up book designs that are imaginative and fun.
Register Now